180- Segundo capítulo de una serie de encuentros musicales.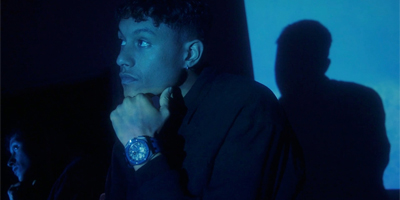 Betta Lemme y The Lyonz por Sixteen Pads para Audemars Piguet.
La manufactura de alta relojería, Audemars Piguet, anuncia su segundo episodio de la inspiradora serie musical 180 compuesta por cinco episodios, cada uno por un director de cine diferente, esta miniserie impulsa a talentos emergentes, un espacio totalmente retador para la firma pero enriquecedora en todo sentido al poder colaborar y crear un ambiente de creatividad y originalidad para todos los involucrados.
Un deleite visual y acústico, la firma suiza nunca deja de sorprendernos en términos de innovación, creatividad y legado en diseño.
Para el segundo video titulado "Come Around" el director de fotografía y director de Sixteen Pads, Patrick Antoniewicz, se sumerge en el proceso creativo capturando un encuentro lúdico entre los artistas musicales Betta Lemme y The Lyonz.
Patrick ha producido videos musicales con variedad de artistas como, Imposs, Corneil, Rymz y Laurence Nerbonne. Betta Lemme se lanzó al escenario internacional debutando con el disco de oro ditial "Bambola" (2917), se inspira en el pop orquestal de los 60 y la música dance de los 90. The Lyonz combina hip hop y música electrónica con patrones de batería cambiantes e instrumentos musicales tratados y versos melancólicos.
De este maravilloso encuentro se da como resultado un universo sorprendente entre instrumentos musicales y voces creando una composición armoniosa que despierta emociones.
Te invitamos a ver el video completo y visitar las redes de la firma.